Home
>
Blog
> EPCOT Meaning: History And Origin Of Disney's Project
---
EPCOT Meaning: History And Origin Of Disney's Project
Word Wizard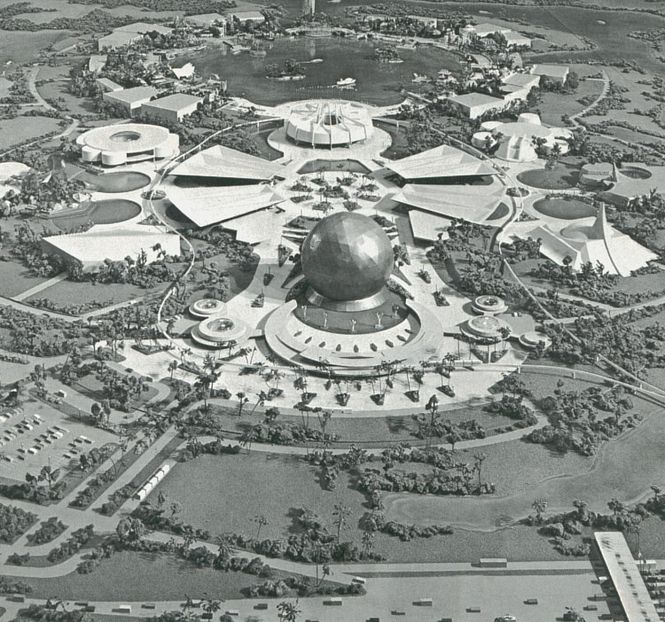 Walt Disney had a vision for the future and to that end he planned for the construction of a place that would showcase those futuristic predictions and hopes. 
This place would act as a model of what communities in the future should be like. 
So, in 1982 EPCOT opened at Disney World on about 300 acres.  Epcot and Disney are located in the Orlando area of Florida which boasts more visiting tourists than any other city in the world (followed closely by NYC and Paris). 
EPCOT is actually an acronym that stands for Experimental Prototype Community Of Tomorrow.  EPCOT turned out to be an attraction comprised of two main components: 1) a world showcase of different cultures and 2) future world that focuses on a futuristic vision for tomorrow.
Tourists and Disney aficionados popularly recognize EPCOT as one of the four major theme parks and two water parks at Walt Disney World in Orlando, Florida. Known for its intricate exploration of humankind, EPCOT draws in visitors from all over the globe to witness the world's technological achievements from the past, present, and future.
Beyond EPCOT's reputation as an educational-centered theme park lies a unique account of Walt Disney's vision for a harmonious future. From his initial conceptualization to the company's evolving plans, the EPCOT meaning, its name, and theming have endured a significant transformation since its inception.
What Does EPCOT Mean?
The history of EPCOT's name stems from one of Walt Disney's unconventional ideas for his second theme park Walt Disney World.
EPCOT began as an idyllic vision by Walt to develop a model community where every day people inhabited a city he designed. With approximately 20,000 residents living and working at Disney owned businesses, housing, and shopping centers, EPCOT represented an experimental prototype for communities of tomorrow.
Broken down into its basic acronym is exactly what EPCOT stands for: Experimental Prototype Community of Tomorrow.
As EPCOT shifted from an imagined metropolis to a theme park, EPCOT became the most convenient and catchiest use of the overall name for fans and the company. Other monikers also included the EPCOT Center and "the community of tomorrow." They ultimately became forgettable nicknames in the park's ongoing evolution.
Speech wasn't the only way that EPCOT initially tried to communicate its message of industry and progress. The park also used graphic design to spark visitors' imaginations.
Simplifying different exhibitions ranging from energy and motion to creativity and agriculture, visitors could recognize areas of the park through symbols. An attraction's theme became easy to understand with only a simple glance. Similar to the change from EPCOT's long-form name to its acronym, the park eventually replaced these icons with other signs.
The meaning behind EPCOT's name and its original layout remains an extra tidbit of trivia for longtime and newer generations of Disney lovers. Both are remnants of Disney's ambition to bridge the gap between yesterday and tomorrow.
Walt Disney's EPCOT Vision
In November 1965, Disney announced a theme park expansion from Disneyland in Anaheim, California, to Walt Disney World in Orlando, Florida. Announced as The Florida Project, the initial round of projects included Magic Kingdom, EPCOT, and a small variety of resorts.
EPCOT wouldn't be modeled after Disneyland or Magic Kingdom. Instead, Disney dreamed of a utopia where real citizens worked and lived in peace.
As political and societal turmoil rose in the early 1960s, the traditional experiences of mid-urban America appeared lost. Worried about his family's prospects, Disney prepared to establish a sustainable and crime-free community as an example for the rest of the world to follow.
Aptly named Experimental Prototype Community of Tomorrow, Disney explained his concept on a television special. Showing early sketches, animation and concept art, Disney displayed how he planned to build EPCOT. Set in a radial design, commercial areas acted as the architectural core. The convention venues, marketplaces, and hotels occupied the middle. A "green belt" of community centers, playgrounds, and churches expanded outwards. Single-family houses and apartments occupied the outer rim of the city, and its residents would worked work within EPCOT's independent businesses.
However, the overall expansion in the Sunshine State encountered a devastating setback when Disney passed away on December 15th, 1966. He would never see his dreams of Walt Disney World come to fruition.
His brother Roy O. stepped up to handle the company's ongoing deals and proposals. During his time as the company's lead executive, he oversaw the construction and opening to the Magic Kingdom, the Contemporary Resort, the Polynesian Resort, and the Fort Wilderness Resort Campground in October 1971.
Two months later, the Disney family experienced tragedy again when Roy O. passed away in December. As the company reorganized its structure, EPCOT was still in its developmental stages and eventually dialed back on a massive scale.
The Future of EPCOT
As Magic Kingdom opened alongside a few resorts, EPCOT's fate remained up in the air. Left without the visionary guidance of Walt and his brother Roy O., the company struggled to foresee how EPCOT could function.
Walt's distinct layout for EPCOT transitioned into a new stage. Eventually, the EPCOT meaning shifted into a theme park that celebrated science and technology.
Unlike Magic Kingdom's theme for adventurous storytelling, EPCOT opened in 1982 under the guise of emulating the World's Fair. Divided into two seamless sections, the park's layout comprised of exhibitions centering on technology in Future World and diversity in World Showcase.
Future World occupies the first half of the park near the grand entrance and exit. Its workshops, attractions, and immersive experiences teach visitors about environmental conservation and sustainability, language, and travel.
Set in a circular design similar to Walt's concept, World Showcase acts as an immersive walk around the world featuring pavilions dedicated to numerous countries. Each pavilion highlights a country's culture with a ride or theatrical show, food, and general history of their traditions. In a matter of hours, visitors explore Mexico, Norway, Germany, China, and the United Kingdom among other destinations.
In the theme park's heyday, EPCOT limited use of commercialization with the company's beloved film, animation, and television properties. As The Disney Company continues to streamline beloved characters and franchises from Marvel, Fox, and Pixar, EPCOT combines entertainment, shopping, and restaurants with interactive education.
At the 2019 Disney conference D23, the Disney Parks chairman revealed massive overhauls to its theming and attractions to maintain Walt's original dreams.
From an idealistic goal into a premier destination, EPCOT's unique history reveals an extensive road of hope, compromises, and ingenuity. The spirit of Walt Disney's community of tomorrow remains in the park's name and its inspiring attractions.
---
Did you find this interesting?
Find out where the term 'rule of thumb' came from.
---