Home
>
Blog
> How The Cincinnati Bengals Came To Be (NFL Team)
---
How The Cincinnati Bengals Came To Be (NFL Team)
Word Wizard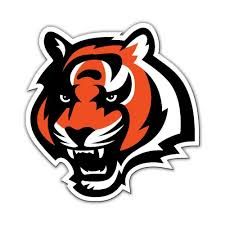 As with a lot of teams in the NFL, the Cincinnati Bengals began in the AFL. 
It was 1966 when the Bengals got their start. 
Interestingly, it was former Brown's head coach, Paul Brown, that vied for and received the franchise. 
Paul Brown had led the Browns to many victories during his time with Cleveland so he probably felt slighted by being released from  a team he built from the ground up (not to mention the Browns were named after him). 
As a result of being released from the Browns, Paul developed an interest in initiating a pro football franchise in Ohio.  He would name this new team the Bengals as a tribute to the Bengals that played in Cincinnati from 1937 to 1942. 
Not surprisingly, he chose orange and black as the team's colors however it just so happened that the shade of orange chosen was the exact same as that used by the Browns. 
Because the Bengals found themselves in the same division as the Browns after the 1970 AFL-NFL merger the two teams became instant rivals. 
The Bengals also have a professional cheerleading squad known as the Ben-Gals.
Cincinnati Bengals logo
---